Breadcrumb Navigation
Tabs
Chat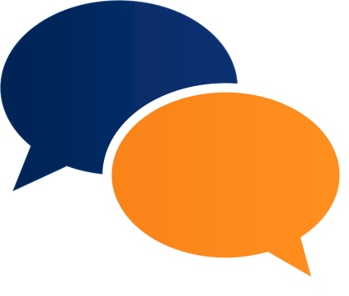 Chats ermöglichen die synchrone Kommunikation auf der ILIAS-Oberfläche. Sie eignen sich gut für Sprechstunden oder Live-Sitzungen.
Tipp: Wenn Sie den Chat bentuzen und gleichzeitig in ILIAS andere Dinge tun möchten, öffnen Sie den Chat in einem separaten Fenster oder Tab. Dies geht normalerweise durch Rechtsklick auf das Objekt.
Chats enable synchronous communication on the ILIAS interface. They are suitable for consultations and live sessions.
 
Tip: If you would like to use the chat and the ILIAS interface simultaneously, open the chat in a separate browser window or tab. Typically this can be done by a right click on the item.
Erklärvideo
Klicken Sie auf "Neues Objekt hinzufügen" und wählen Sie "Chatraum".
Geben Sie dem Chatraum einen Namen und wählen Sie "Chatraum anlegen".
Wählen Sie unter "Einstellungen", die von Ihnen gewünschten Spezifika des Chatraums aus. Bestätigen Sie diese mit einem Klick auf "Speichern".
Im Reiter "Zeigen", können Sie nun den Chatraum betrachten. Möchten Sie eine Nachricht versenden, geben Sie Ihre Nachricht in das dafür vorgesehene Feld ein und klicken Sie "Abschicken".
Click on "Add New Item" and select "Chat Room".
Enter the name of the chatroom and select "Add Chat Room".
Under "Settings" select the desired specifics of the chatroom. Confirm these by clicking on "Save".
In the tab "View" you can now see the chat room. For sending a message, enter the message text in the intended field and click on "Send".
The following resources linking to that term:
Lernmodul Didaktische Zielsetzungen: didaktische Zielsetzungen (5/13)
Lernmodul Didaktische Zielsetzungen: didaktische Zielsetzungen (9/13)